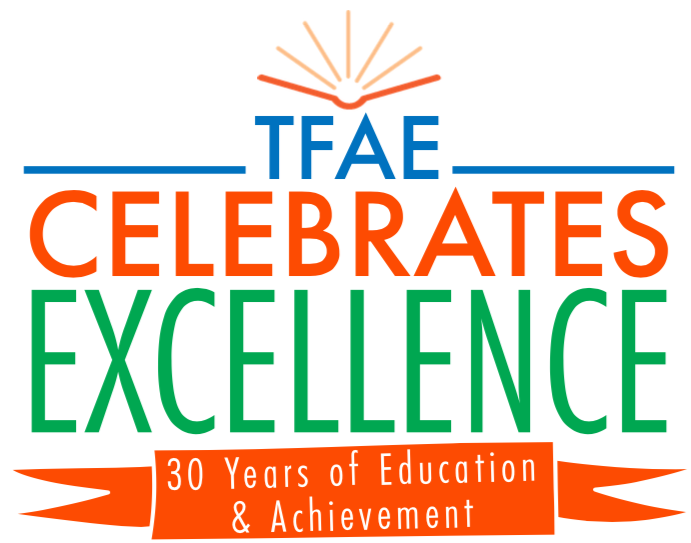 Celebrating 30 Years
Terrebonne Foundation for Academic Excellence is proud to celebrate 30 years of education and achievement. From the beginning, our mission has been to establish a perpetual source of funding to provide additional resources to foster academic excellence in public education.

Through the help of many donors, teachers, local businesses, and community partners, we are proud to continue this mission today.

Since our inception, TFAE has funded more than $1.3 million dollars in grants to Terrebonne Parish public school teachers. We have also funded more than 267,000 books to local children through the Dolly Parton's Imagination Library, as well as recognized Distinguished Scholars and Inspirational Educators, created a Lending Library book exchange program, and created a Girls Who Code technology camp. We have also worked to partner with local businesses to fund specific technology and supply needs in classrooms across the parish.

We celebrate this achievement alongside dedicated teachers and administrators who work tirelessly to create positive environments where our children can learn and grow. We celebrate with local parents and children who spend quality time reading and exploring Imagination Library books together. We celebrate with local businesses and our community who champion education as a priority for our region. We celebrate with the many volunteers who have worked with TFAE throughout the years - whether on our board of directors, at our local 5K fundraiser, or those hosting Lending Libraries. You are all a vital and important part of TFAE history that contributes to not only our achievements, but that of our community.

We are honored to have served our community for 30 years and look forward to the future as we all work together to improve education in our beloved Terrebonne Parish.

Please  enjoy a "look back in time" below and follow along on our social media as we continue to celebrate and share more throughout this school year.

Want to help TFAE continue our mission of supporting local education? Please consider a donation to our TFAE Endowment Fund, which is our source of income for grants and Imagination Library.