Take A Book, Leave A Book
TFAE is proud to launch Little Lending Libraries in Terrebonne Parish! A lending library is a neighborhood book exchange where everyone is invited to take a book or leave a book.
The goal is to inspire reading and literacy in our community, where everyone can participate regardless of income, age, or reading level. Find a Lending Library near you today!

Keep up to date on books arriving to the libraries, giveaways, and more on the Terrebonne Lending Libraries Facebook Page!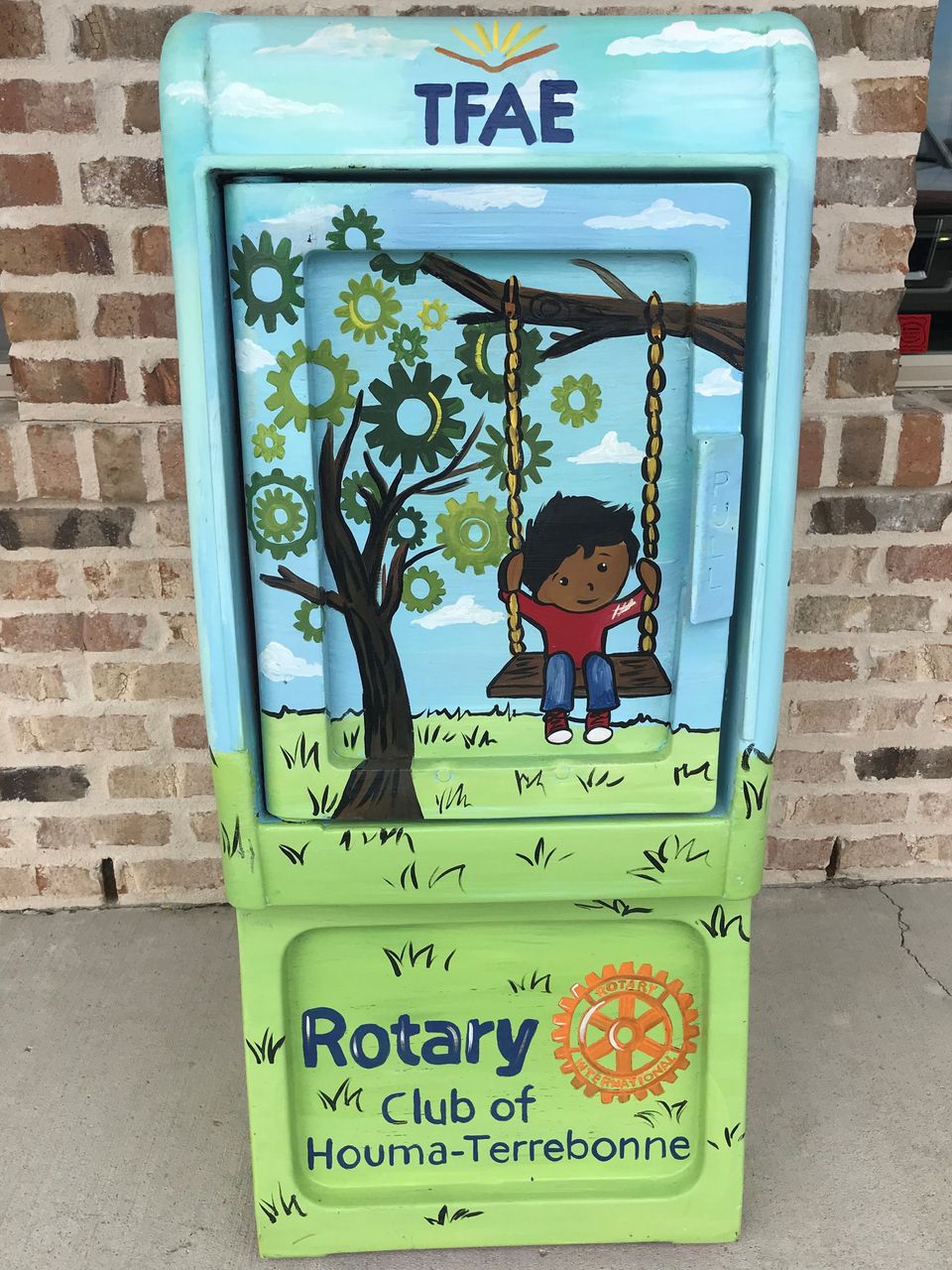 Sylvan Learning Center
657 Corporate Drive, Suite A | Houma
Donated by Rotary Club of Houma Terrebonne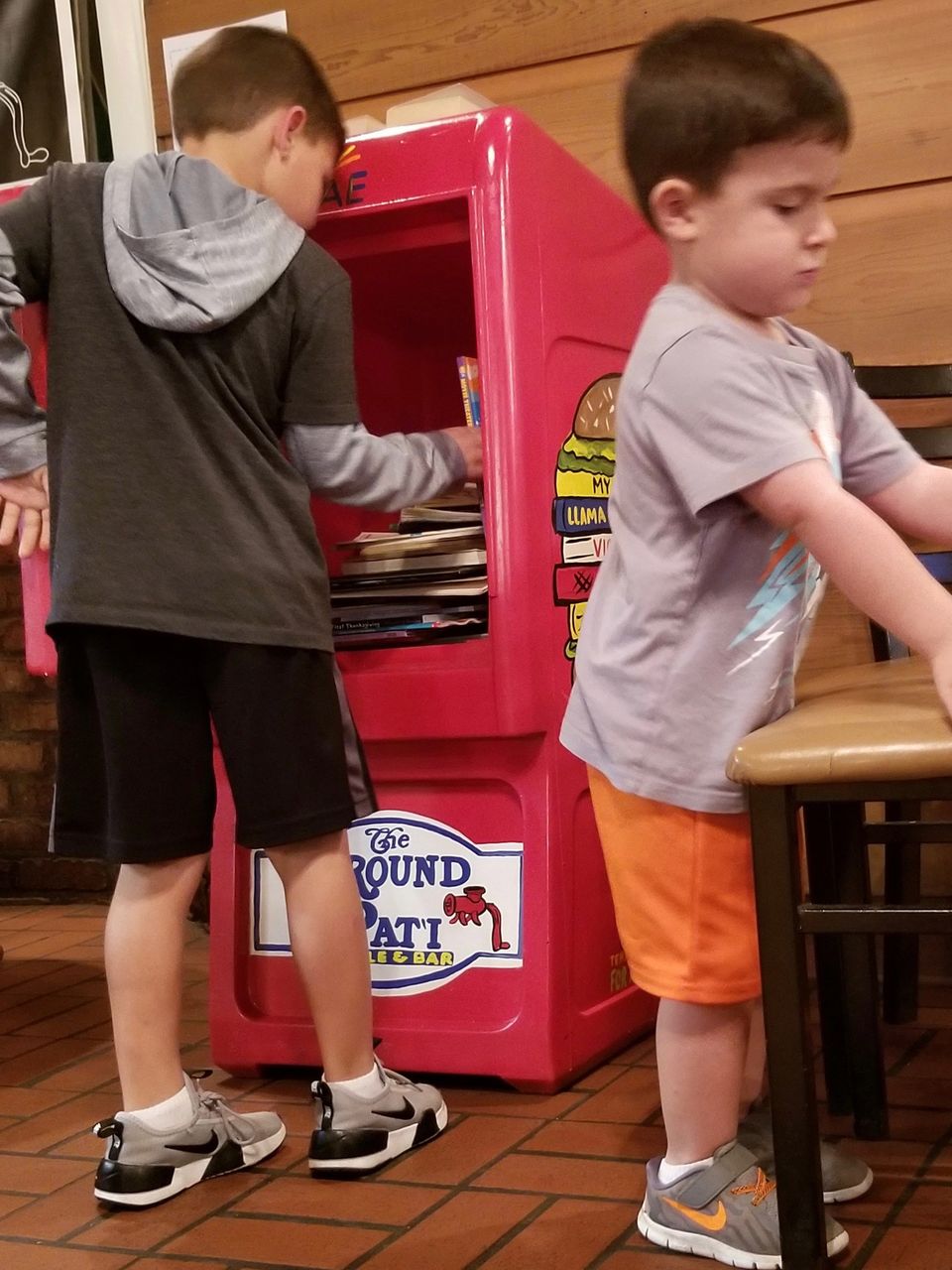 Ground Pat'i
101 Bayou Gardens Blvd | Houma
MacDonell Children's Services
Corner of Buron and Mahler Streets (off East Main Street)
East Houma | Donated by Sunrise Rotary Club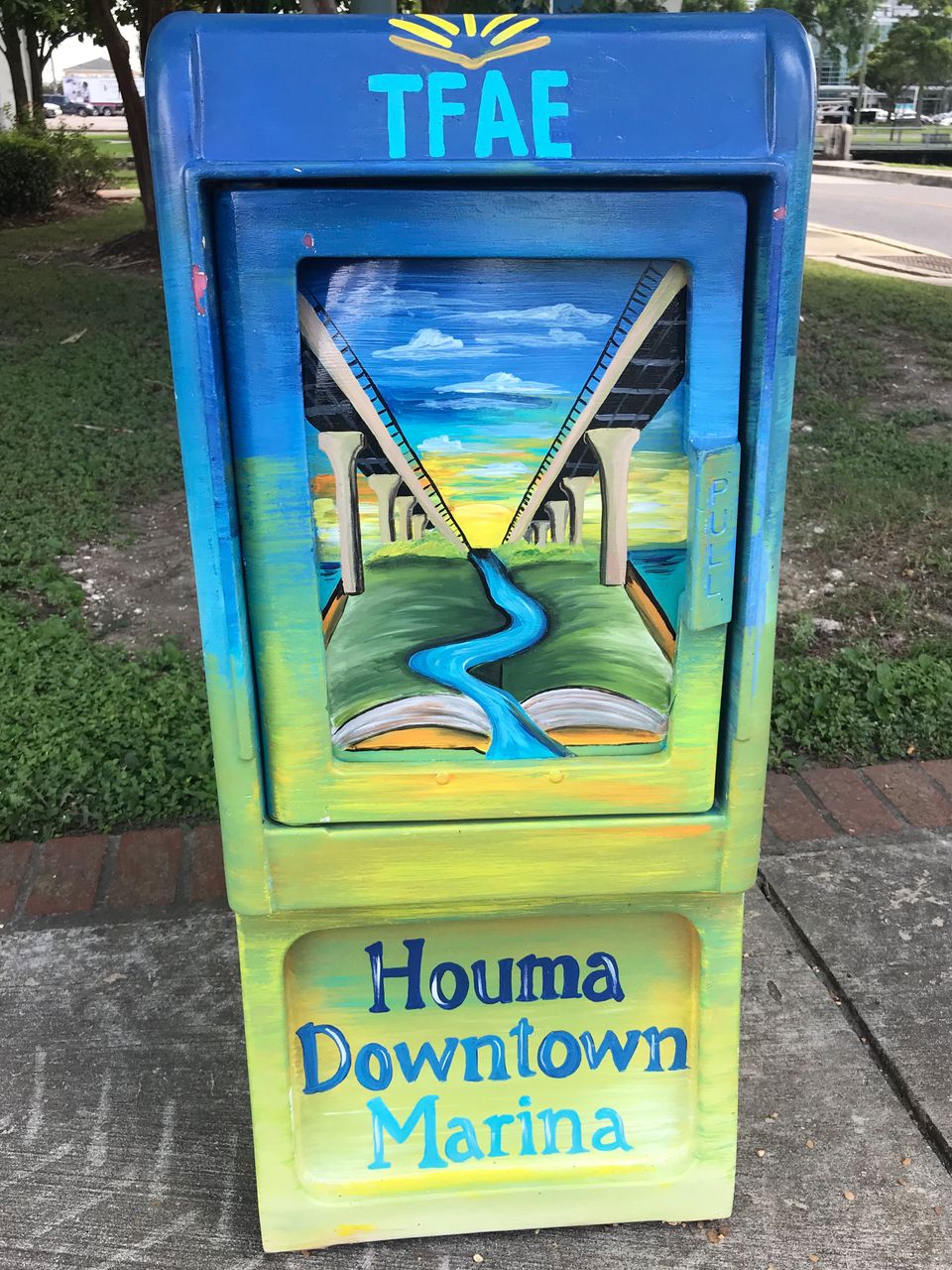 Houma Downtown Marina
8828 Park Avenue | Downtown Houma
Near park under Intracoastal Overpass
Donated by Houma Downtown Development Corporation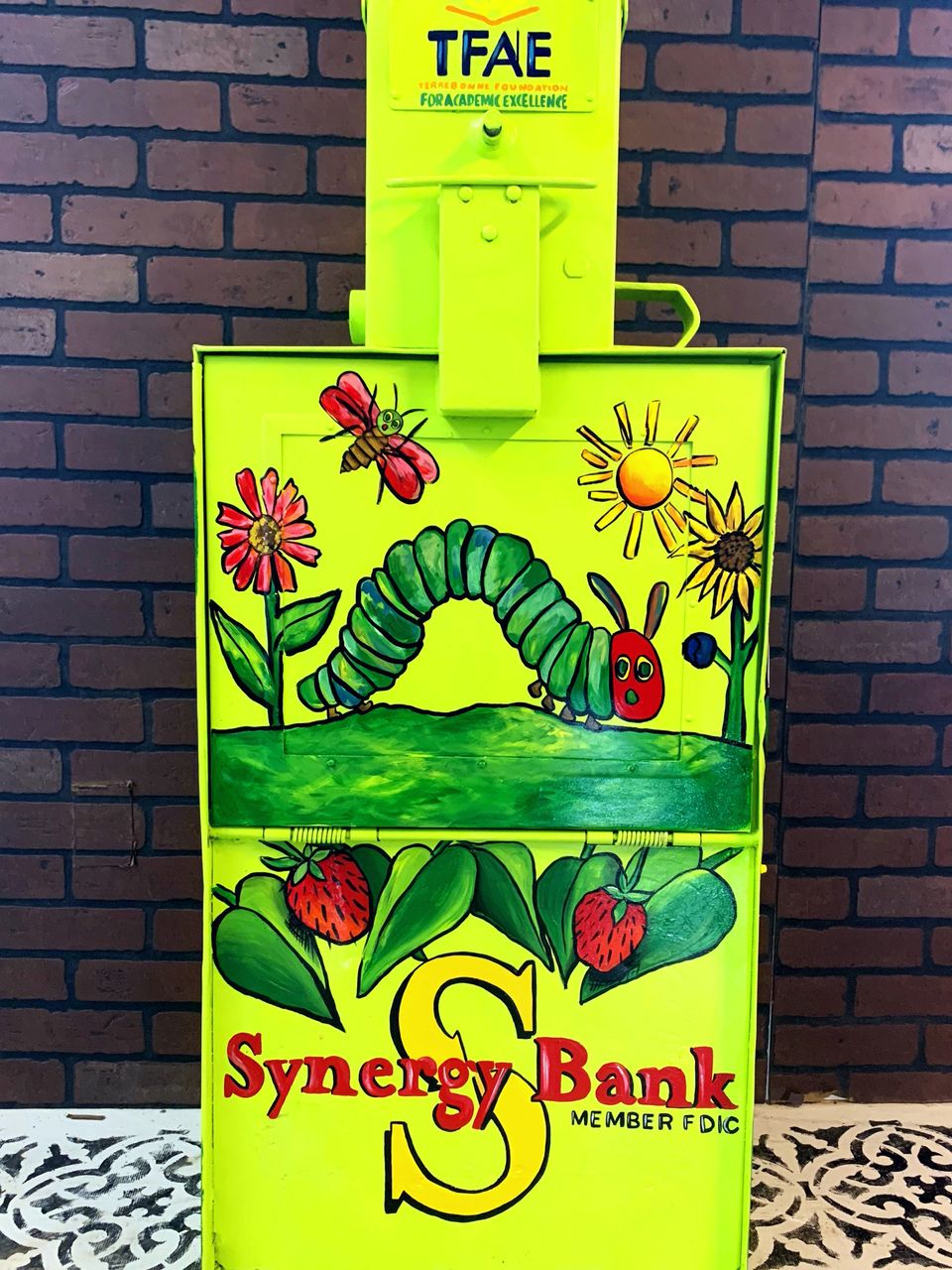 Hope Extreme
437 Grand Caillou Road | East Houma
Donated by Synergy Bank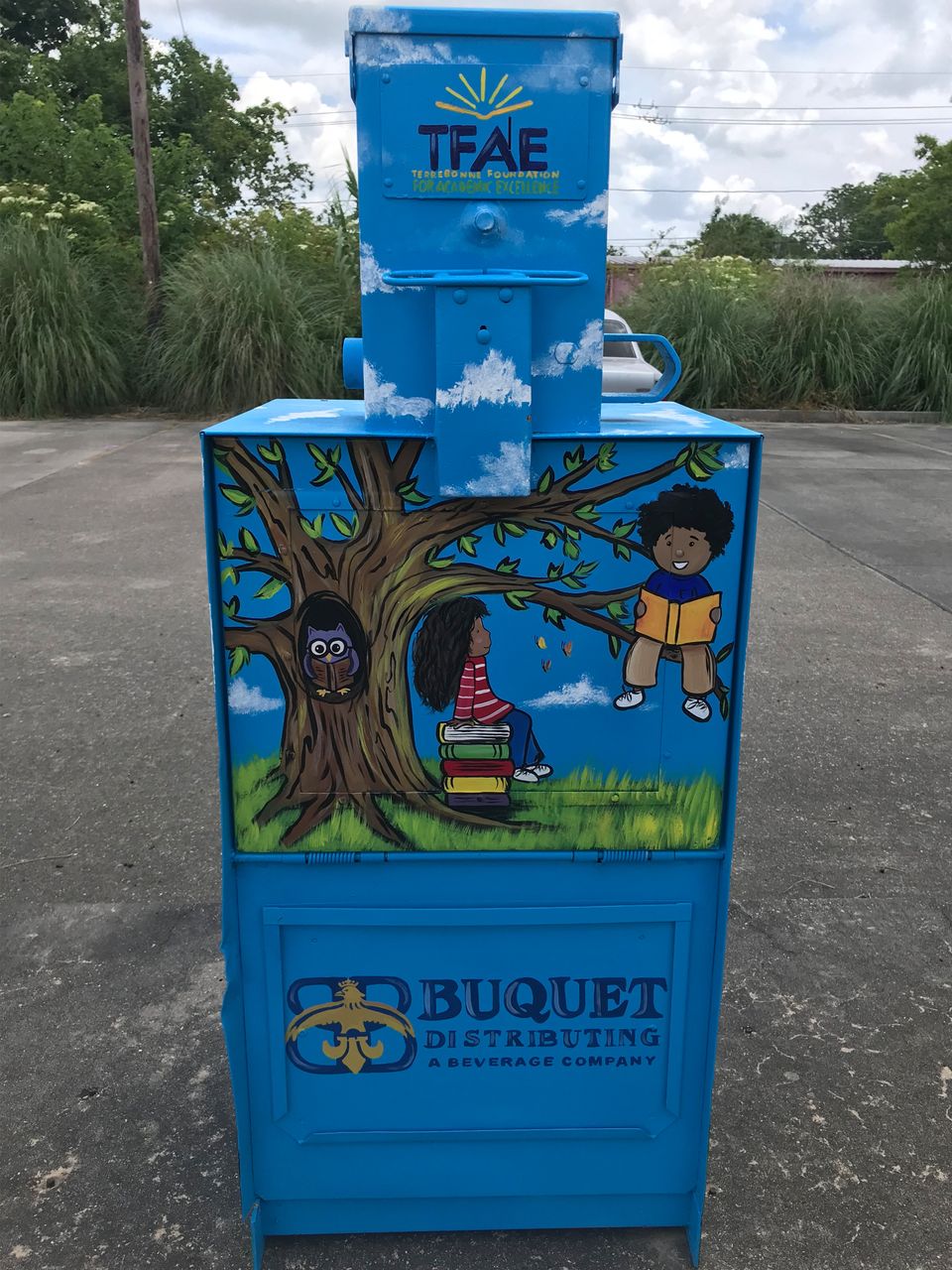 Buquet Distributing
6453 West Main Street
Located in the parking lot just past the building at address above. Look for the drive thru and bright blue library!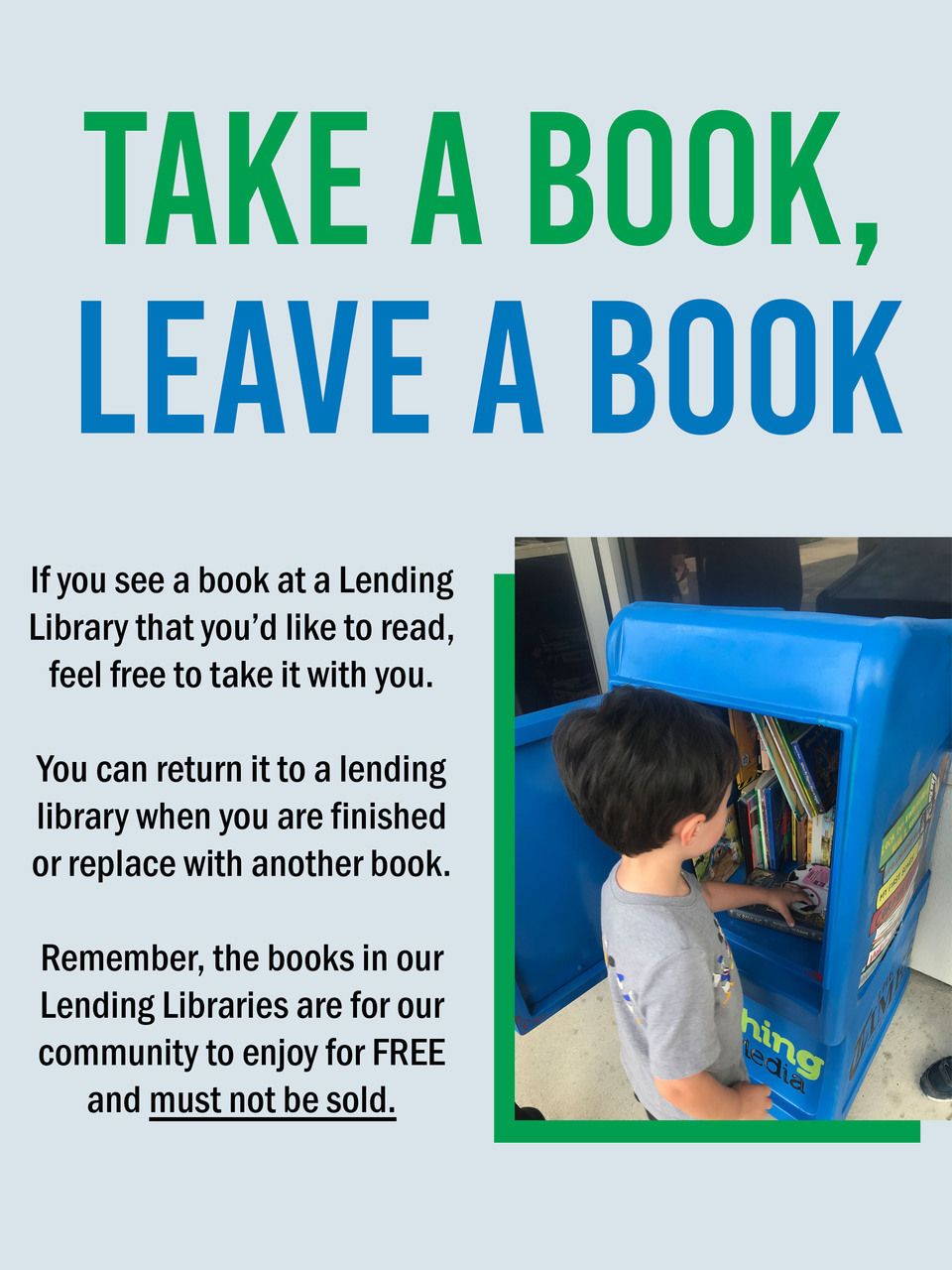 Thank you to The Houma Times and The Courier for donating the Lending Library boxes!